Posted on
By Josh Brogley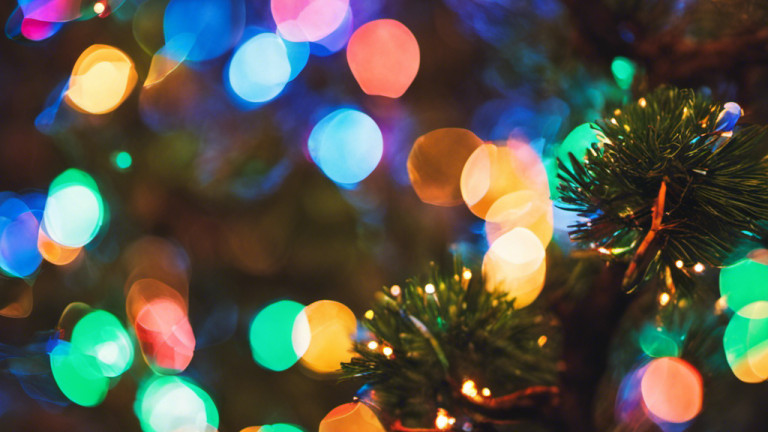 The holiday season is upon us, and while you might have your indoor festivities in check, why not spread the cheer outside? Lighting up an outdoor tree can transform your yard into a winter wonderland, capturing the essence of the season for everyone who passes by. In this guide, we'll walk you through how to do it yourself and introduce an equally captivating alternative—Fairybell® trees. These pre-lit flagpole Christmas trees make the process even simpler and the result just as magical.
What You'll Need to Get Started
String lights
Extension cords
Sturdy ladder
Measuring tape or yardstick
Zip ties
Choosing Your Tree
Pick a tree with textured bark for easier light placement. Make sure your extension cords can reach the tree and that it's visible from the road for maximum effect. Have you also considered Fairybell® trees? They come in various sizes, fitting perfectly into your outdoor holiday scene.
Types of Trees and Lights
Exposed Trunks
Oak, maple, and beech trees are great options for winter as they have fewer leaves, allowing lights to be more visible. Test out your bulbs and measure both the height and circumference of the trunk to calculate the number of string lights needed. With Fairybell® trees, the need for calculations is eliminated, as everything comes pre-installed!
Evergreen Trees
These trees, full of greenery, require longer strings and bigger bulbs. Consider a 6-inch bulb spacing for these. Or just opt for a Fairybell®, which can complement evergreens beautifully.
The Step-by-Step Guide
Ladder & Marks: Set up your ladder and mark points on the tree using a measuring tape. These marks will serve as a guide.

Power Up: Attach the extension cord to a power source, wrapping it around the tree base and securing it to keep it out of water or snow.

Wrap Lights: Begin wrapping your lights, maintaining an even spacing, but don't wrap too tightly.

Branching Out: If you plan on extending lights to the branches, leave enough slack in between wraps.

Secure: Finish off by tying the end of your light strand securely.

Plug and Admire: Finally, switch on your lights and take in the splendid view.
Creative Tips
Feel like mixing things up? Use multi-colored strands and color-code them with colored tape to keep track of each. Fairybell® trees also come with multi-color options to fit any theme you desire.
Need Help?
Don't let tangled wires and complicated calculations steal your festive joy. Fairybell® trees are the effortless, captivating alternative that can make your holiday light show a breeze.
Conclusion & Call to Action
Whether you're a DIY aficionado or looking for an easier route, you have options to make your outdoor space glow this holiday season. If you want to skip the hassle and go straight to the awe-inspiring result, why not choose a Fairybell® tree? They're easy to install, eco-friendly, and spectacular to behold.
Ready for a magical holiday season with less fuss and more sparkle? Opt for a Fairybell® tree today and let your holiday spirits soar! Shop Fairybell® Now